Thought- provoking classic computerized adventure games in handy, user- friendly format for one.


"I can't see.. I can't see!" "wWhat's 'a matter?"

Since web browsers have lately chosen to abandon the ability to see/ process Java applets in web pages, those games pictured here are in process of being converted from applets to Java applications: check back at a later time for facilitated access to those that haven't yet been reworked. To see them run in the meantime would involve some workaround by someone having an older version of the Java download that retains the AppletViewer (Windows) or Applet Launcher (Apple) utility executable file.

For paper & pencil stuff, look over the case games Projects page and some of our Links.




games of the unreal - (now accessible! = heroic fantasy), mock war, (now accessible! = alternate history), space opera, fairy chess, (now accessible! = epic roleplay):

&gt Overall background info on Java installation requirements and browser download procedure for these games' compiled autorun executable .jar files; with additional edit/ run options for revising &amp managing their auxiliary source code .java app files.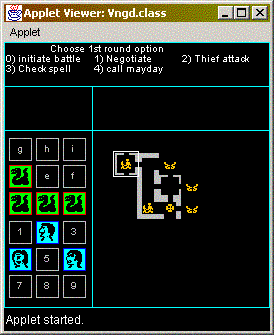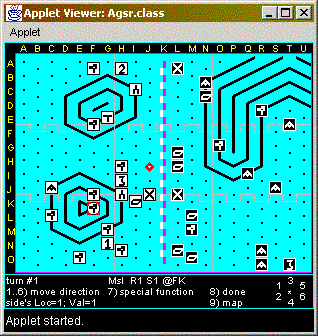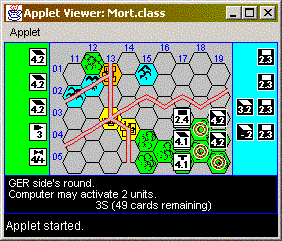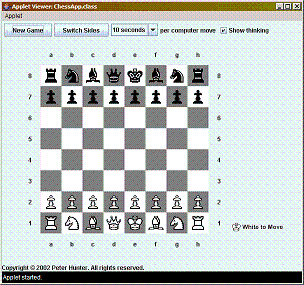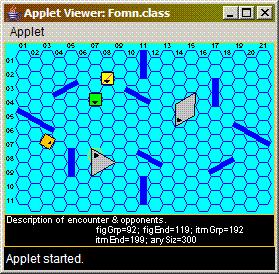 Features: Customizable layout- you can resize a game's window/ board as you like, change its look with basic color options and position it on your screen where you please for intermittent use while running other programs. The games recall the current input prompt on repaint()s, so you can minimize or alter the game and reopen it at the place where you left off, until you purposely reload one to start it over. Note that in output these freeware versions are technologically your basic self- contained secure Java app (despite their contextual sophistication, eh) executing in the default client-side sandbox memory of the Java software's "virtual machine" processing and writing nada to storage (you'll have to keep track of any advancement between games on paper - how retro!) so there's no way in the world hereabouts that loading & playing with this stuff can threaten your computer.
site launched 9/2/03; updated 11/20/21
Yet I doubt if Sador deserves them, said Morwen. He is self- maimed by his own want of skill, and he is slow with his tasks, for he spends much time on trifles unbidden. - Narn i chin Hurin